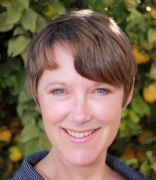 Juliet

Silves
A native of the UK, Juliet has lived and worked professionally in South Africa, the USA and Canada, before settling in the Algarve.
As well as having prior experience as a real estate agent abroad, Juliet has also served as a relocation consultant for western families moving to different cultural areas such as China and Russia.
In 2010 Juliet left behind the pressures of being an executive and management consultant in exchange for a better quality of family life and the blue skies of the Algarve where she has worked as a real estate agent in the Silves area for nearly a decade.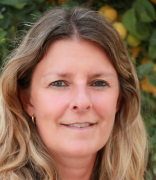 Natasha

Lagos & West
Born in England, Natasha moved to Portugal in 1989 and, after globe-trotting for several years, she made the Western Algarve region her home. Here she spent many years working in tourism and the villa rental sector before starting her career in real estate in 2005.
Her experience travelling around the world has given her unique insight into different cultures and allows her to to assist clients with varied backgrounds in finding a suitable home and settling locally.
Having worked in the local property market for over a decade, Natasha has amassed a wealth of in-depth knowledge of the real estate market in the Lagos & Western Algarve area.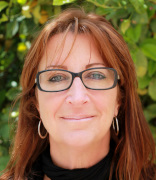 Tania

Lagoa
After holidaying in Portugal from her native England and several years in Africa, Tania fell in love with the sunny climate and relaxed lifestyle at which point she decided to call the Algarve home. That was nearly 20 years ago.
Since 2009, Tania has accumulated a wealth of local market experience as a real estate sales consultant in the Lagoa area and takes immense pleasure in successfully matching a property to her client's needs.
Living in the countryside she also enjoys being just a few minutes from the seaside and her focus area of Lagoa, Algarve.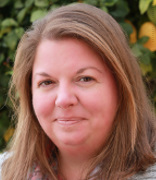 Lisa

Alvor & Portimão
Also a native of the UK, Lisa decided to make the Algarve her permanent home in 2000 where she began her career in the local tourism services industry.
Having had the opportunity to work in, and experience, various parts of the Algarve, Lisa succumbed to the pull and charm of Alvor and made it her home.
In 2004 she began working in the real estate sector and she takes immense pride and satisfaction in having helped numerous clients find their dream home and settle in our sunny and relaxed corner of Europe.
Lisa uses her valuable experience and knowledge of the local area and real estate market to focus on the Portimão municipal area.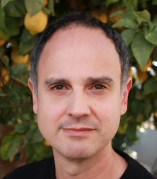 Jose

Born in Lisbon, Jose's background and experience in information technology has given him the opportunity to live in various interesting places such as Johannesburg, Silicon Valley in California, Vancouver Canada and London UK.
Having worked in various executive management positions, Jose eventually decided that he'd had enough of hellish commutes and foul weather and moved to the Algarve.
Appalled by his experience with most local agents when buying a home, Jose joined Juliet in founding SeaToSky Homes where they aim to leverage their combined expertise and professionalism in providing a superior service to their clients.
---
Telephone Numbers
Portugal
Head Office

+351

282 094 219
Silves Area

+351

282 094 500
Lagoa Area

+351

282 094 215
Portimão Area

+351

282 144 369
Lagos & West Area

+351

282 094 841
Corporate Details
SeaToSky Homes - Mediação Imobiliária, Lda
Apt. 212, EC Silves
Silves
8300-999
Portugal
AMI: 11990
NIPC: 513816453
EU VAT: PT513816453